Energy savings
There are a few simple steps to reduce consumption and thus costs:
Know your consumption
Reduce risks
Manage and Optimize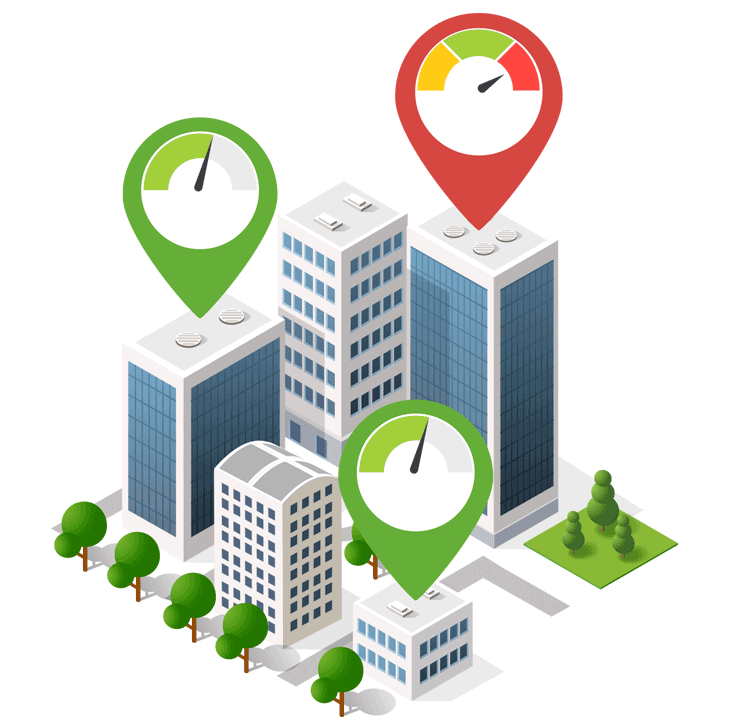 Know your consumption – and not only according to the annual bill from the supplier. If you continuously know how your consumption develops over time or depending on the environment, you are able to take the first action right away. Thus, knowledge of data is the basis.
Reduce risks – automatic state reading lowers error rates while checking for possible risks of intentional and unintentional energy leaks (unauthorized pumping, wiring failure,..)
Manage and optimize – active power management depending on the current consumption (quarter-hour maximum for electricity), optimization of heating and cooling based on machine evaluation of environmental behavior including weather or number of people, or automatic distribution of energy according to consumption are new options that are a demonstration of the solution based on the right data
Most often measured and monitored
Electricity – kWh, tariffs, supply to the network
Water – flow (volume, direction)
Heat – kJ
Gas – volume
Office buildings
Production plants – technologies and plants
Logistics and warehouse parks
Branch offices
Apartment buildings
Optimizing energy consumption
Optimization of energy consumption based on consumption analysis (incl. Control of quarter-hour maximum
Advanced mutual analysis of space behavior or equipment use and impact on energy consumption
Remote energy consumption reading
Reduced labor and error rate when subtracting energy consumption due to automatic remote reading (water, electricity, heat, gas)
Support for automated accounting within a company or tenants
Consumption audit to prove status and history/development
Protection against unauthorized usage
Detection of anomalies in water, electricity consumption
Automatic and, above all, timely response or warning of suspicious anomalies – potential unauthorized electricity/water abstraction
Early response to accidents
Detection of anomalies in water, electricity, gas consumption
Automatic and above all timely response or warning of suspicious anomalies – possible wiring failure (water leakage), damaged equipment, etc..
Automatic billing
Automatic energy readings, data transformations and their transmission as basis for reposting or invoicing
You can also read more about energy in a separate article  on this topic, which we have written for you.
Different needs, one solution

A powerful environment for connecting data about assets, energy, environment and people.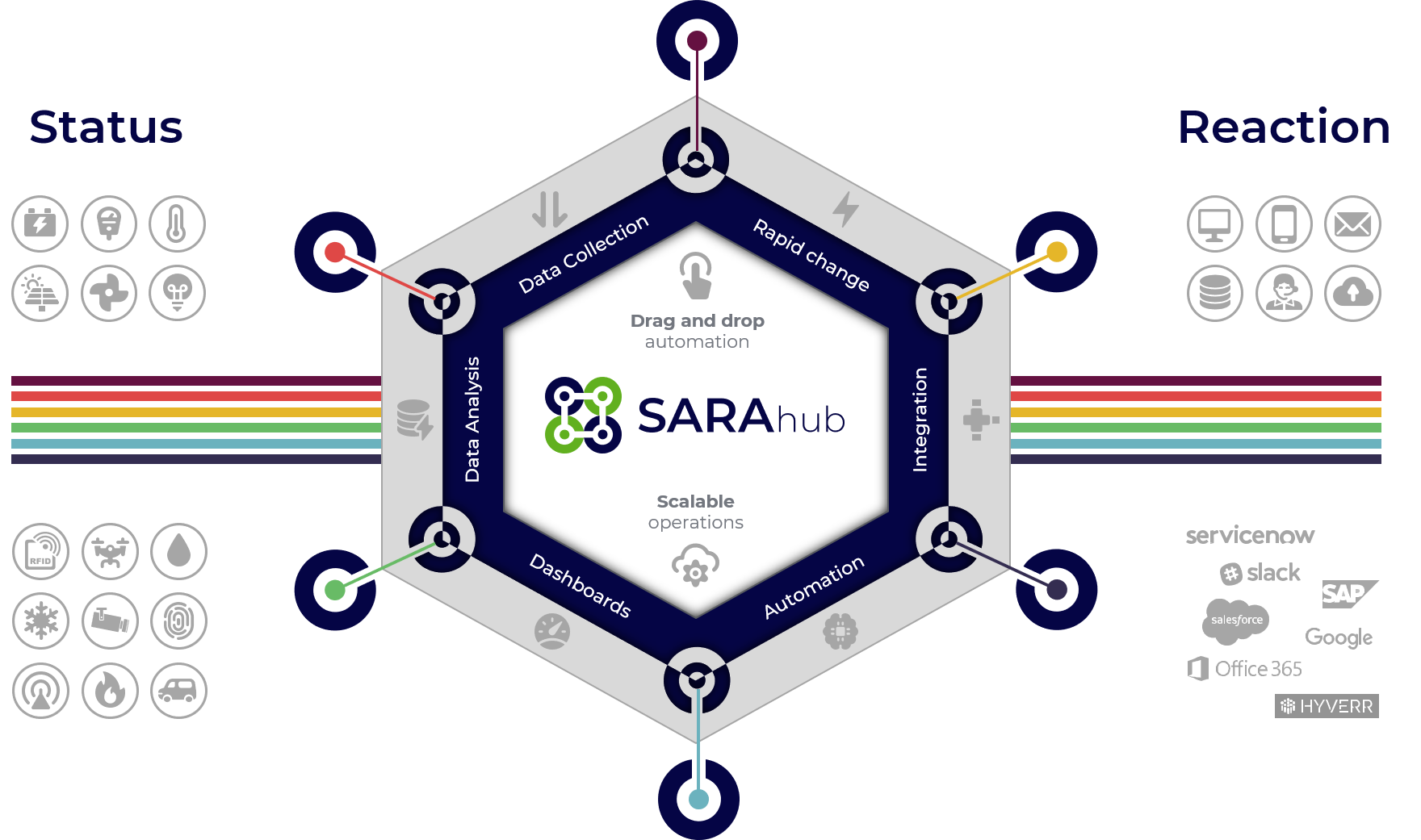 Take your assets to the next level.